Worship::
On "Zoom" or in person at 10 AM Summer hours
https://us04web.zoom.us/j/4061425586
Passcode: 444
https://us02web.zoom.us/j/4061425586?pwd=TWRPU1FTcE14N2tEaDNCVGpyZzVLUT09

---
---
Contact us:
444 St. Laurent
Blvd., Ottawa
Ontario, K1K 2Z6
(613) 745-1756
welcome@thesaints.ca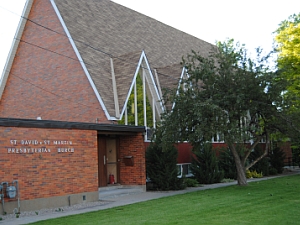 The congregation of St. David and St. Martin is situated in the heart of the city's east-end. It is a vibrant congregation built on the traditions and innovations of the Presbyterian witness in Canada for over fifty years.

Our congregation is multi-ethnic and upholds the principles of equality, justice and peace. If you are searching for a spiritual home that gives hope, peace, friendship, and challenge, come and see us.